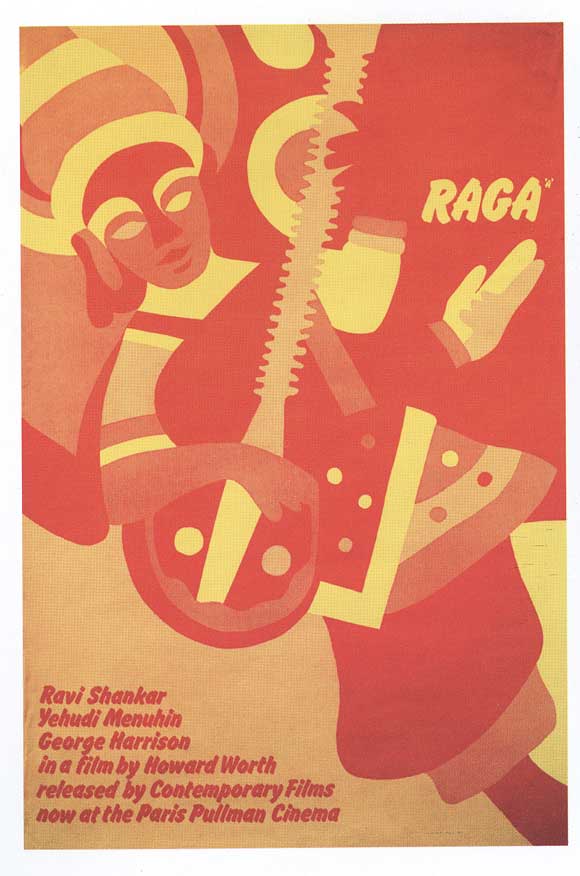 November 1971 was the month of Beatle-related movies, as
200 Motels
opened in New York on the 10th,
Blindman
premiered in Rome on the 15th, and
Raga
had a special screening at Carnegie Hall on the 22nd, attended by George and John and their wives.
George was in New York all month, editing the film of the Bangla Desh concert and promoting the
Raga
movie and soundtrack LP. Near the beginning of November (it's introduced as the 7th, but a comment by George places it nearer the 1st), he dropped by WPLJ's studios and
talked with Alex Bennett
about Ravi Shankar and Indian music in general, as well as his experiences recording
Wonderwall
in Bombay.
Meanwhile, John and Yoko were entering the "activist/protest music" phase of their career, spurred on by meetings with Jerry Rubin and Abbie Hoffman. As well as producing an album by street musician David Peel, John was writing songs about the
Attica prison riot
, the jailings of Black Panther
Angela Davis
and White Panther
John Sinclair
, and the situation in Northern Ireland.
On November 12th, filmmaker John Reilly videotaped John and Yoko in their Bank Street apartment, working on a new song, "The Luck Of The Irish":
Early versions of "Attica State" and "The Luck Of The Irish" were apparently recorded in the fall of '71 for possible release as a single, or even as part of an LP containing the live Lyceum and Fillmore East concerts. In the end, both numbers were redone during the early 1972 Sometime In New York City sessions with Phil Spector.